JBM Auto Ltd. Campus Placement 2022 | Freshers | Trainee | ITI Pass | March 2022 |
Company Name :- JBM Auto Ltd.
JBM Group is a focused and progressive conglomerate aiming to add value to our customers'business via its products, services and innovative solutions. The Group has a diversified portfolio with presence in multiple domains such as Automotive, Engineering & Design services, Renewable energy, Railways and OEM.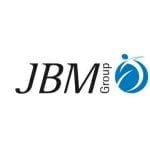 JBM Group currently has an infrastructure of 40 manufacturing plants, 4 Engineering & Design centres across 18 locations globally. The multibillion dollar JBM Group has broadened its horizons by focusing on quality delivery, solutions approach, product development processes, flexible manufacturing systems and contract manufacturing.
Company Website :- www.jbmgroup.com
Positions :- Trainee
Job Location :- Ahmedabad(GJ), Pune (Maharashtra),  Aurangabad(Maharashtra), Indore (MP) and Gurugram(HR)
Salary :- 
Candidates selected for Maharashtra location plants shall be paid stipend@11500/- per month + free lunch and tea in plant

Candidates selected for Other location plants shall be paid stipend@10700/- per month + free lunch and tea in plant canteen
Qualification :- 
ITI in Fitter, Turner,Machinist,Machinist Grinder, Mechanic motor Vehicle, Mechanic auto body Painting, Mechanic auto body Repair, Welder, Mechanic Tractor, Tool&Die maker, Sheet metal
Age Limit :- 18 – 26 Years
Required Documents :- 10th, 12th, ITI Marksheet, Aadhar Card, 2 Recent Photos
Campus Interview Details :-
Date – 06 April 2022 
Time – 10:00 am
Venue – Govt.ITI,Saket Meerut
Registration Link :- Click here 
For More Details :- Click here
Note :- All the jobs information has been placed on our website for the convenience of our visitors.While All Efforts Have Been Made To Make The Information Available On This Website As Authentic As Possible. Please Take Any Decision Only After Confirming All The Information Stated In This Website Because All The Information Is Put On The Basis Of Internet Researches And This Blog Does Not Claim Any Information To Be False Or Correct. Therefore, Later The Owner Of This Website Will Not Be Responsible In Any Way.