Prayag Polymers Recruitment 2022 | Freshers | Trainee | ITI Pass | October 2022 |
Company Name :- Prayag Polymers Pvt Ltd.
Prayag started its journey in 1986 under the visionary leadership of Mr. V.K. Aggarwal, Managing Director and acquired ISO 14001-2004 E & ISO 9000-2000 Certification. It has revolutionized the concept of PTMT SYMET "Polytetra Methylene Terapathalate" a form of synthetic metal bonded with exceptional properties of synthetic and metals,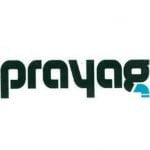 thus offering a very high quality of faucets, showers and other bathroom accessories. Being an inventor & undisputed leader Prayag had its monopoly in PTMT segment of Faucets & Showers. Increased Market demand and wide acceptability compelled Prayag to expand its product range from 200 products to 2500 today.
Company Website :- www.prayagindia.com
Positions :- Trainee
Job Location :- Bhiwadi, Rajasthan
Salary :- As Per Industry Norms
Qualification :- ITI in Welder, Fitter, Plumber
Experience :- Freshers
Apply Link :- Click here
Note :- All the jobs information has been placed on our website for the convenience of our visitors.While All Efforts Have Been Made To Make The Information Available On This Website As Authentic As Possible. Please Take Any Decision Only After Confirming All The Information Stated In This Website Because All The Information Is Put On The Basis Of Internet Researches And This Blog Does Not Claim Any Information To Be False Or Correct. Therefore, Later The Owner Of This Website Will Not Be Responsible In Any Way.Owner Of This Website Will Not Be Responsible In Any.